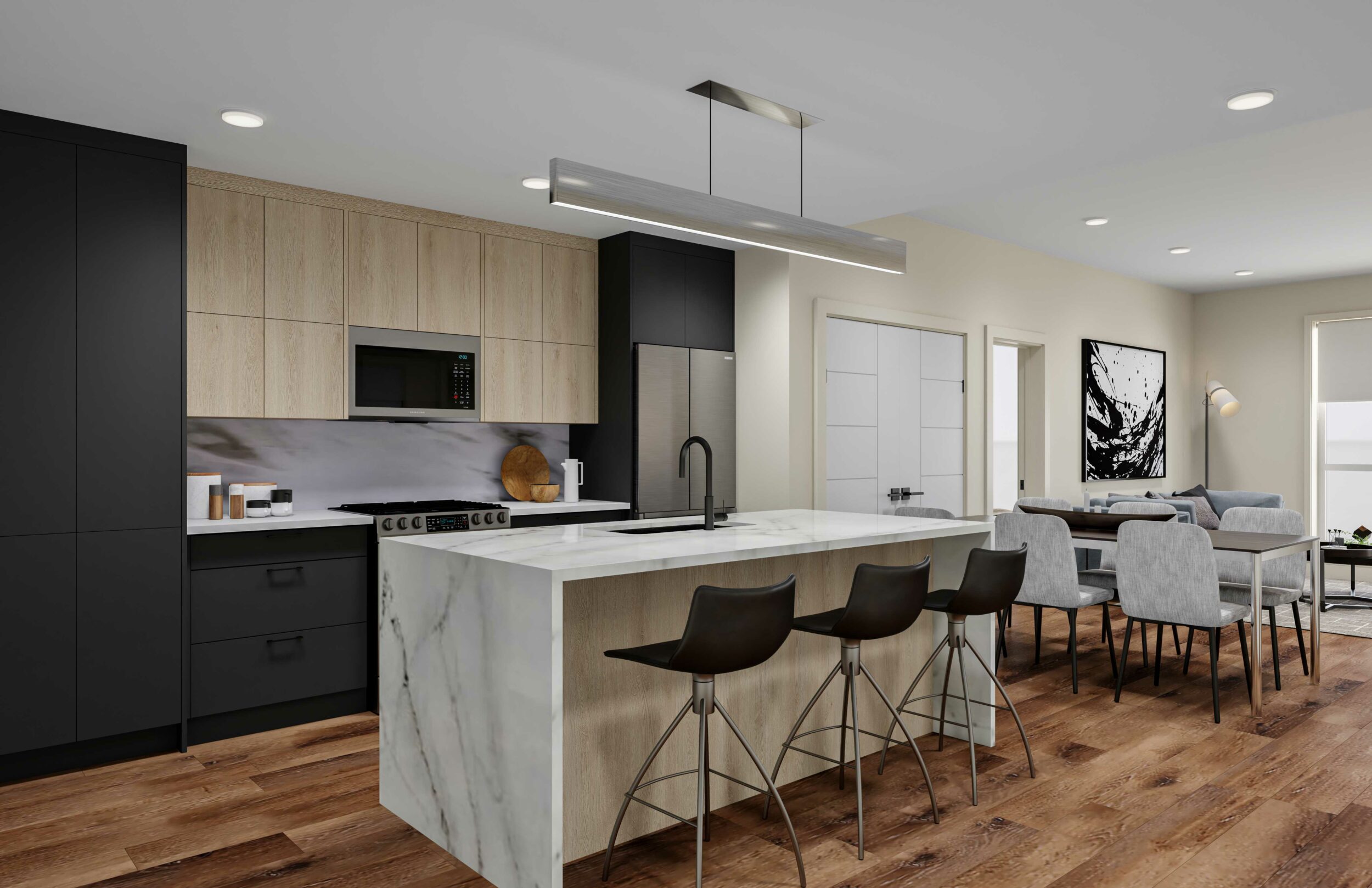 Presale Advantage
Interior B.C. condo presales hold strong in Q1
March 30, 2023
3 min read
With interest rates and housing prices fluctuating, particularly in urban centres, Ace continues to launch Okanagan and Kootenay projects to huge success, setting the course for 2023 in the region.
In early January, we announced the sellout success of The Crescent at RED Mountain Resort in Rossland, B.C. Having initially started sales towards the end of the ski season in 2022, Ace brought the final homes in the 102-unit collection of studio suites, one-bedroom and lofts offering a prime ski-in/ski-out location to market in late December, selling all remaining 23 units in under two weeks.
"We went into the selling season with confidence knowing, even with changes to the market, that the product was extremely unique and some of the best North American alpine real estate available in a resort of that calibre," said Chad MacTavish, Ace Project Marketing Group CEO. "The lack of comparable product available, along with that incredible location and the smart design of the project, easily overcame any hesitations about market conditions."
Market conditions were proven again as Ace started sales on 2023's first new presale project in downtown Kelowna, with the launch of Savoy on Clement. The development offers 66 new homes in the city's downtown north end, a mix of studio, one- and spacious two-bedroom condos, and two-bedroom townhomes, with prices starting in the mid-$300,000s. Since launching on March 21, demand for the project is keeping pace with 2022 levels.
"Because Ace focuses on presale developments and in markets that can 'weather the storm', like Kelowna with its low unemployment, growth and the new UBCO campus underway, we're not seeing the types of slowdowns in the market that many people anticipated," MacTavish says. "In fact, the presale market makes a huge amount of sense to Kelowna buyers, especially with projects like Savoy on Clement. The price point is accessible and competitive, the down payment to secure a home is split into two 5% payments, and the building will be move-in ready in 2025, meaning that people can buy now but without having to lock into a mortgage".
"That's been a major driving force in the huge response we've seen in just these first two weeks of launching sales. Buyers know that there is limited inventory for well-priced, high-quality homes in a good location in Kelowna, so this is the opportunity to get that great property now with an easy down payment structure, with plenty of time to wait for rates to readjust, as predicted by the Bank of Canada, before locking into a mortgage."
The presale advantage

of securing a property now but mortgaging later opens a lot of opportunity for first-time and investor buyers.
Chad MacTavish, CEO
Says MacTavish: "We have projects across British Columbia, but particularly in locations like this, we're feeling very optimistic about 2023 market conditions, especially in presale. The demand is certainly still there, and the presale advantage of securing a property now but mortgaging later opens a lot of opportunity for first-time and investor buyers."