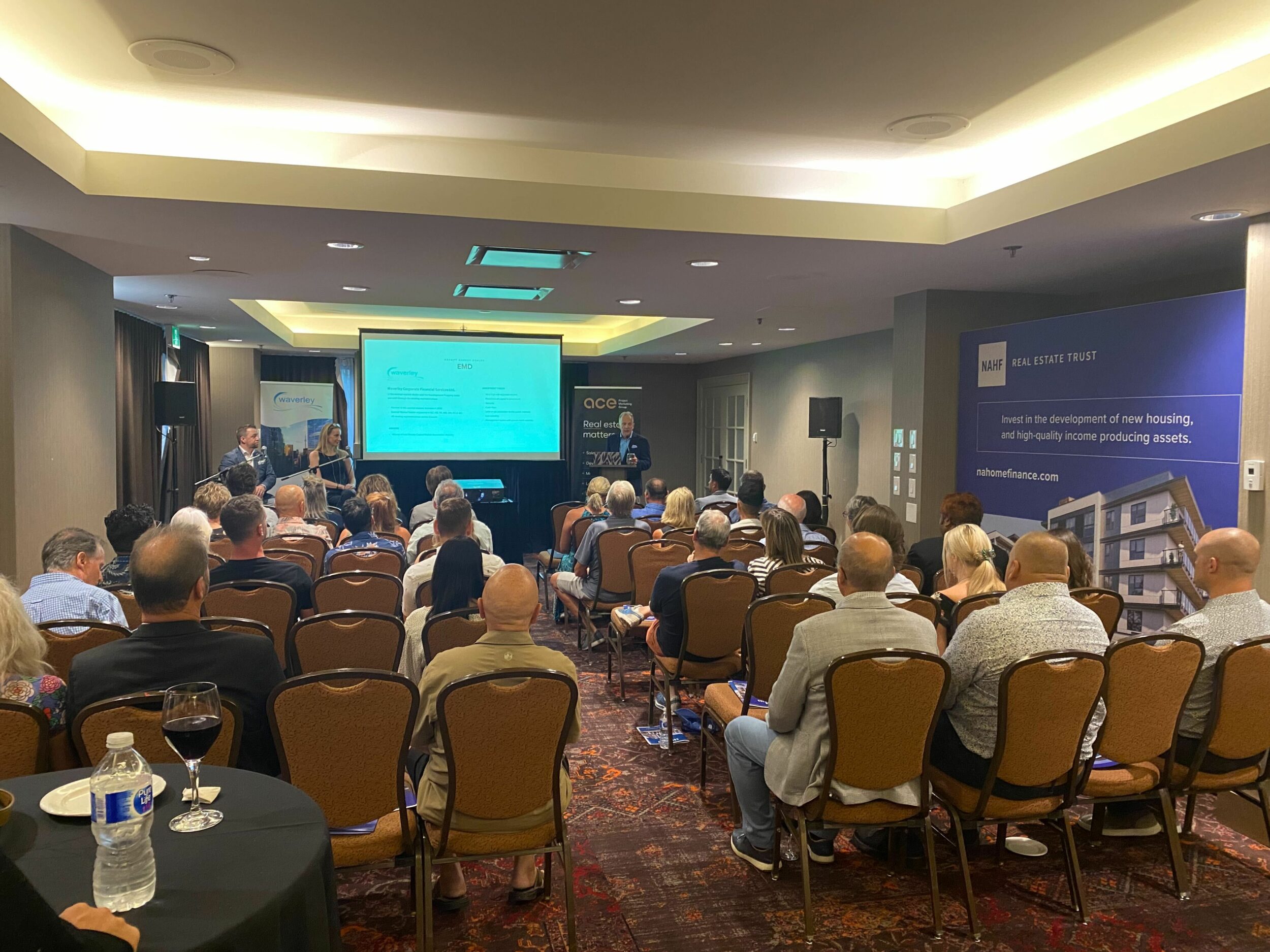 Project Feature
Investor Series Exceeds Expectations
August 02, 2023
2 min read
At Ace, we're not only presale experts. We're in the business of connecting developers with investors to help facilitate the creation of high-quality, affordable housing opportunities for community residents, while allowing a greater number of Canadians to add real estate into their investment portfolio and helping local developers hit their project goals.
One Week, Four Investor Events
On July 18th, the Ace team hosted two webinars for viewers from across Canada, educating investors about the Collinson Rise Development Project, an exciting opportunity to partner with a local developer on a new residential project designed to lower the barrier of entry for first-time homeowners in Kelowna.
The

reach of our network

and our ability to

engage and connect investors

to both projects and communities is what sets Ace apart when it comes to development capital. 
- Sylvia McNamee, Director of Marketing Communications
Following the success of the virtual presentations, Ace went live with two in-person events in Kelowna. First, an exclusive investor-only preview event, offering tours through three built-to-scale suites and showcasing never-before released renders of the project's communal amenities. The interest on behalf of investors was high, with the Presentation Centre touring four times more guests than anticipated.
The event series completed with an Investor Seminar at full capacity held at the Delta Grand Okanagan Resort, where a panel of expert speakers outlined how the Collinson Rise Development Project not only benefits investors, but also supports the local community through the creation of affordable homes that will offer an extraordinary lifestyle and amenities for residents.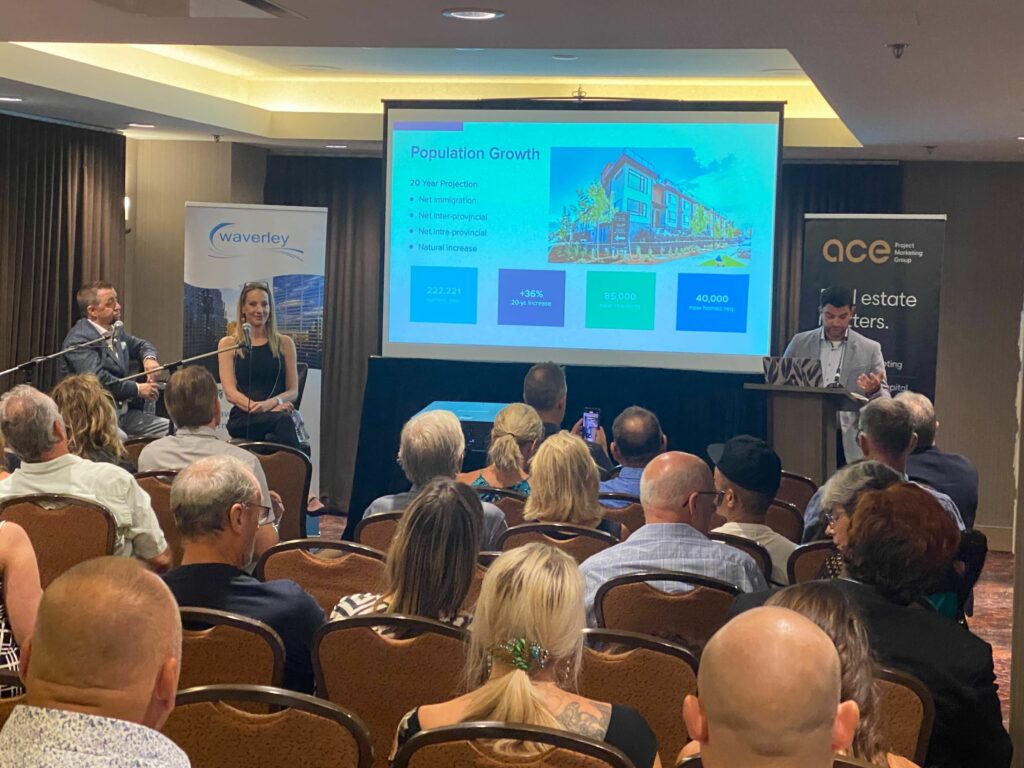 Full Investment Goal Achieved in 48 Hours
We're pleased to share that the funding goals set to complete this phase of the Collinson Rise Development Project were reached in under two days through the success of this event series created, marketed, and hosted by Ace Project Marketing Group.
Our developers appreciate the deep value we offer by creating

long-lasting investor partnerships

that continue on with them to future projects and future successes. 
– Megan Michaluk, Director of Business Development
If you are a real estate developer interested in learning about reaching your project funding goals, please contact Megan Michaluk at 250.258.9808 or [email protected] or learn more about our Development Capital services.